KFS Cares
KFS is passionate about giving back to the community and as a family we are involved in several non-profit organizations.
Chabad House of Milford MA
Jeff and Cindy Katz are very involved in their local synagogue. Their daughter Samantha is currently volunteering in the program and helps with special kids' events. With the help of the Katz Family, the Rabbi has a Sunday morning talk show "The Sunday Morning Schmooze" on station My FM 101.3.
Children's Alopecia Project, Wyomissing PA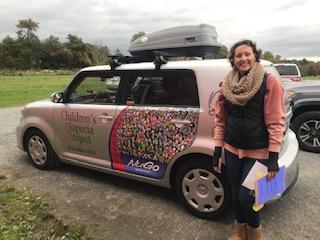 At the age of 5 Jeff's daughter developed Alopecia, an autoimmune condition that results in hair loss. There is no cure and hair can grow back at any time. Cindy established The New England CAP Kid support group chapter, now in its tenth year. CAP focuses on building a child's self-esteem, confidence and acceptance. KFS is a sponsor of the CAP Kid Group New England's Annual 5K. For further information visit http://www.childrensalopeciaproject.org
Milford Chamber of Commerce, Milford MA
Jeff is a member of his local Chamber of Commerce. He leads the MACC Milford Networking Group and is part of the Ambassador group. Jeff was elected to the board of directors in January 2019. He is rigorously working to grow the Chamber and help others to grow their businesses in the community and in 2018 he was presented with The Extra Step award. For further information visit http://www.milfordchamber.org.
Gilly's House Inc., Wrentham MA
Gilly's House is a non-profit residential program for men who have struggled with addiction and want to continue their recovery. Since its inception, Cindy has been assisting the executive director on various tasks from securing donations, fundraising and social media platforms. She currently serves on some of their committees. Jeff has been working with businesses in the area who have volunteered their products and/or services to Gilly's House. Jeff conducts financial literacy workshops for the residents and Samantha is providing additional community service for Gilly's House by creating various short videos on different topics. For further information visit http://www.gillyshouse.com